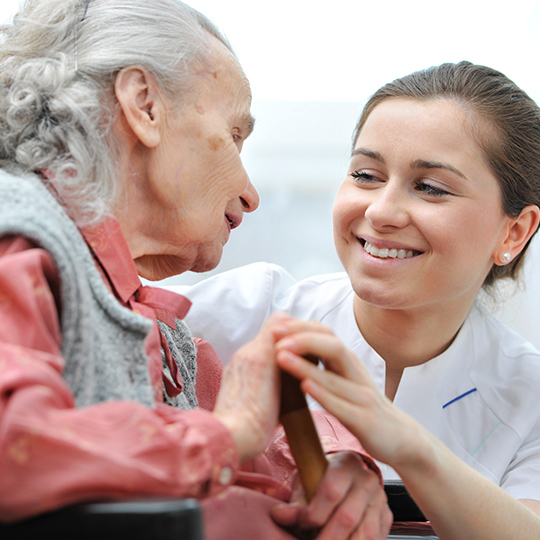 Find Help Along the Way to Rehabilitation
Surgeries, injuries, and illnesses can make it difficult to stay independent. Our transitional care program offers therapy and rehabilitation services to seniors who are regaining their strength. If you need extra support on the road to recovery, our experienced staff can help.
Contact us today to learn more about what transitional care can do for you.
What is Transitional Care?
Transitional care is intended to help residents regain their full potential after a procedure, medical condition, or accident. It can also provide additional support for residents who are transferring into our community from homes or hospitals.
Is Transitional Care Right for You?
You may benefit from choosing Transitional Care if…
You are recovering from a recent surgery
You have suffered an injury that prevents you from doing things you once found easy
You are managing an illness that limits your ability to perform important tasks
You have recently been discharged from a hospital, but could still use professional care and supervision
You have recently joined our community and are struggling to adjust
Transitional Care Services
Our transitional care residents enjoy a range of services tailored to their individual needs, including:
Physical and occupational therapy
Speech and language therapy
Pain management via ultrasound and electrical nerve stimulation
Wound care
Continence management
Stroke rehabilitation
Cognitive therapy
Restorative nursing
Personalized dining program supervised by a dietician, with menu choices, snacks, and options for people with dietary restrictions
Customized wellness programs based on our
Wellness Wheel
Spiritual services conducted by an on-site chaplain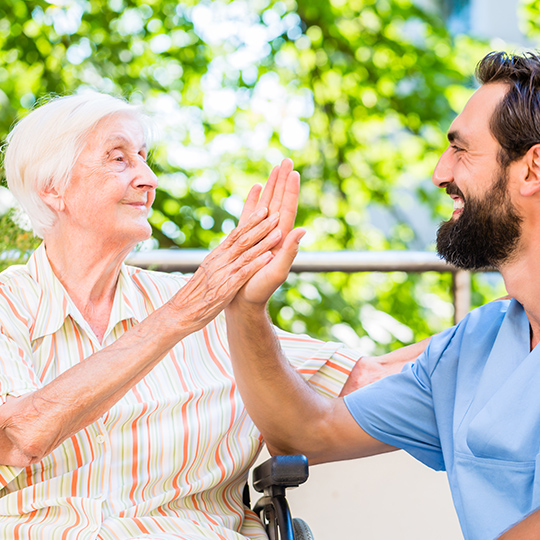 Unique Living Features
Our transitional care apartments are located right next to our Rehab and Therapy Department, making it easy for our staff to work closely with each resident. Transitional care residents enjoy the following amenities in their apartments:
Spacious suites with private rooms
Welcoming and tasteful decor
Television
A phone
And more!
Where to Find Us
We'd love to show you around – so come say hello! We are located immediately South of highway 61 and highway 8 corridors.
Email Us
Executive Director:
Frank Robinson [email protected]
Assistant Executive Director & Marketing Director Email:
Madison Bates [email protected]
Contact Us
Birchwood Health Care Center (Transitional Care, Long-Term Care and Memory)
Address:
604 NE 1st Street
Forest Lake
,
MN
55025
Phone:
651-464-5600
Birchwood Arbors Assisted Living
Address:
750 NE 1st Street
Forest Lake
,
MN
55025
Phone:
651-466-1000