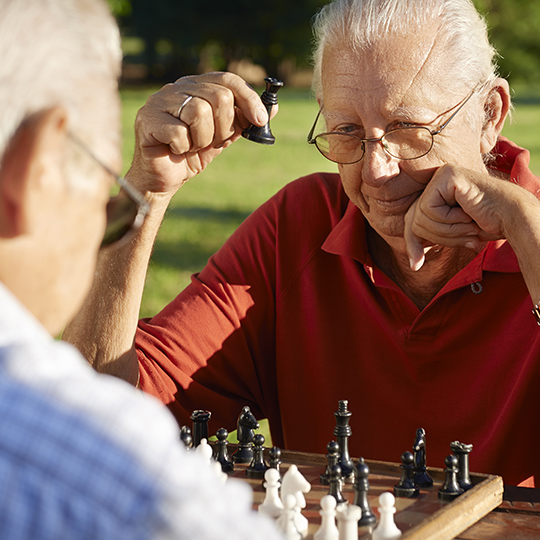 Making Life Easier for Your Loved Ones
Remembering things becomes harder as we get older, but some of us need a little extra help. Mild cognitive impairment affects 1 in 4 people older than 65, and dementia affects 1 in 10.
Cognitive decline and memory loss can make it hard to get through a day alone. That's why Birchwood Health Care Center offers memory care for seniors facing these challenges, including comprehensive support for Alzheimer's.
If you believe that memory care could help your loved one, contact us today and come see our program for yourself.
What is Memory Care?
At Birchwood Health Care Center, we identify the specific needs of every memory care resident and create effective strategies for meeting them. Our goal is to help all seniors in our care enjoy as much independence as they can, while supporting them with trained staff and evidence-driven practices.
How Much Support Does Your Loved One Need?
Not all residents in memory care need help with the same things. We always recommend that prospective residents and their family members talk to one of our registered nurses before entering our memory care program, so we can determine the best care plan.
Depending on your loved one's needs, we can assist with:
Medication
Eating
Personal hygiene
Bathing
Getting dressed
Transferring into our community
And more
What is Enriching Connections?
Our Enriching Connections program provides specialized training for staff members who work with our memory care residents. It shows them how to create structured care plans for patients with dementia so that they can continue to live as independently as possible.
Enriching Connections is based on 7 core values:
Relationships & Community: Our community is all-inclusive, and we work hard to build genuine connections.
Commitment: Every member of our organization from the top down is actively involved in caring for our residents. Our goal is to provide quality, person-centered care.
Certification & Training for Staff: Every member of our Memory Care staff (including management) must be certified by the Alzheimer's Association and receive additional memory care training.
Services: Our nursing staff works with each resident's family to create personalized wellness plans. These plans encourage independence, empower residents to make their own choices, and help preserve their dignity.
Meaningful Life & Engagement: We use our Wellness Wheel to improve quality of life for our residents, using a multidimensional approach.
Environmental: Our qualified staff members are constantly on the lookout to make sure our facilities remain accessible for people with dementia and cognitive challenges.
Accountability: We work hard to provide first-rate care, and always act on the feedback we receive.
Is Memory Care Right for Your Loved One?
Your loved one may benefit from our memory care program if:
Your loved one struggles to live alone because of their dementia or another cognitive challenge
Your loved one's health is at risk due to one of these impairments
You are no longer able to provide the support your loved one needs
Your loved one is unable to fulfill—or remember—their other responsibilities
Your loved one's mental health would benefit from living in a more structured community
Services for Memory Care Residents
Birchwood Health Care Center was made to offer comfort and support for seniors with memory loss and cognitive decline. We proudly offer the following services to our memory care residents:
Structured daily programs to help establish healthy routines
24/7 skilled nursing care, including registered nurses, licensed practical nurses, registered nursing assistants, and trained medication aides
A dining program that accounts for individual dietary needs, providing a variety of menu options and snacks
Customizable wellness programs based on our six-dimensional Wellness Wheel.
On-site resources are also available at any time to accommodate changes to a resident's health.
A Community Built to Help People with Memory Loss
We designed every feature of our community at Birchwood Health Care Center to support the needs of seniors coping with memory loss and cognitive decline. Our facilities include the following considerations to make life easier for memory care residents:
Spacious hallways and walking areas
Supervised and safe areas for activities
A variety of structured programs, events, and amenities
An enclosed patio area with raised gardens for safe and comfortable outdoor access
Streamlined & Simplified Apartments
Our memory care residents enjoy apartment-style living spaces equipped with the following amenities to match their needs:
A kitchenette
A bathroom with a walk-in shower
All utilities included, except for phone lines
And more!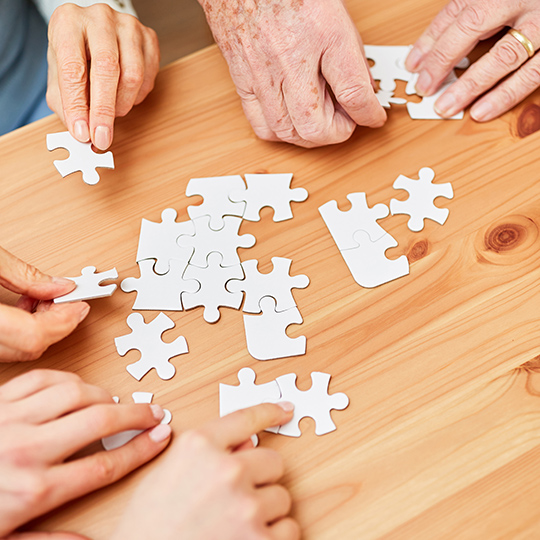 Where to Find Us
We'd love to show you around – so come say hello! We are located immediately South of highway 61 and highway 8 corridors.
Email Us
Executive Director:
Frank Robinson [email protected]
Assistant Executive Director & Marketing Director Email:
Madison Bates [email protected]
Contact Us
Birchwood Health Care Center (Transitional Care, Long-Term Care and Memory)
Address:
604 NE 1st Street
Forest Lake
,
MN
55025
Phone:
651-464-5600
Birchwood Arbors Assisted Living
Address:
750 NE 1st Street
Forest Lake
,
MN
55025
Phone:
651-466-1000